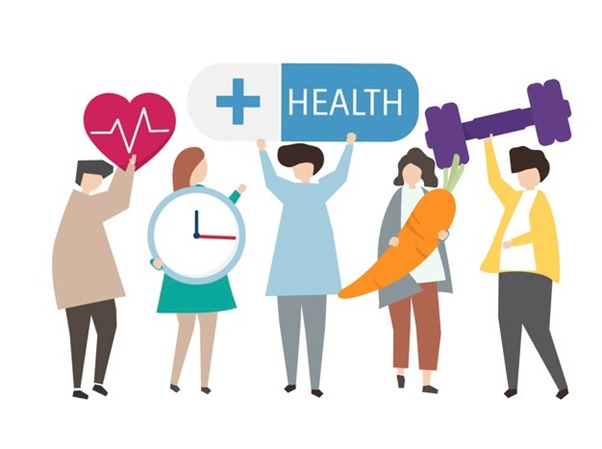 A healthy lifestyle can bring major changes in a cancer patient's life. Cancer is a debilitating disease and the patient needs to adopt a well-balanced life.
As they undergo mental and physical trauma, a good nutrition and fitness regime is very important to maintain good health. A positive attitude towards life will help the cancer patient to deal with the side-effects of cancer treatment.
Generally, people have a fear of recurrence of cancer after recovery. The positive lifestyle changes help in preventing the recurrence of cancer.
After cancer recovery, the survivors have more chances of developing chronic health problems so it is important to follow a healthy lifestyle to enhance the quality of life.
The chronic health problems a cancer survivor has to deal with are mainly Obesity, High blood pressure, Heart issues, Thinning of bones, and Diabetes, etc.
A proper lifestyle change can help to improve the health condition. Good health helps to lead a better life and saves the patient from cancer recurrence and second cancer. A better lifestyle includes the following:
A well balanced healthy diet – A cancer patient and a survivor must eat a well-balanced diet. The diet must comprise of all essential nutrients. To rebuild their strength the diet of a cancer survivor must include fresh fruits and vegetables.

Lean protein and low-fat dairy products need to be included. Good nutrition will help to preserve lean body mass. It provides the necessary nutrition and energy to cope up with the side-effects of cancer treatment.

Balanced nutrition also helps to increase immunity. A certified nutritionist must be consulted to provide proper guidance on nutrition depending on the patient's health condition.

Daily physical activity – Daily exercise regime brings positivity in them. It improves their health condition, reduces stress and anxiety, improves heart health, increases stamina, etc.

By staying active the cancer patient can deal with the side-effects of cancer treatment. Those who have survived cancer can well manage their life post-cancer treatment.

Managing emotional stress and anxiety – A cancer patient can well manage their emotional and mental stress by following a better lifestyle.

Maintaining a healthy weight – Through exercising and well-balanced nutrition a healthy weight can be maintained. It prevents obesity and obese people are more prone to certain types of cancer.

Stop tobacco use – The use of tobacco has been found to be one of the major reasons for cancer. It worsens the condition of a cancer patient.

Initiation must be taken to prevent the use of tobacco by the new generation and also help the tobacco users to quit this risky habit that takes millions of lives globally.

Cancer caused by tobacco can entirely be prevented. The use of tobacco even risks the lives of passive smokers. Awareness of the ill-effects of tobacco can help to reduce its intake.
Holistic therapies are given to cancer patients and the same is found to improve their mental state. It integrates the physical, mental, emotional, and spiritual forms of well-being. Holistic therapy helps the individual to acquire a deeper understanding of self and attain relaxation. It is better to consult the doctor before attempting any alternative therapy.
A cancer survivor must take preventive measures to avoid the recurrence of cancer. A good lifestyle aids in bringing positive outcomes. It helps to achieve harmony and balance in life and lead a better life.
A cancer patient and a survivor struggle a lot with their physical and mental state. A proper exercise regime helps to improve their muscle strength, fatigue, flexibility, and mental strength. Yoga too helps in restoring their physical and mental abilities to lead a quality life.
Cancer is a roller-coaster journey. An individual experiences emotional trauma which may affect their relationships. They have to experience the side-effects of the treatment and also face the stress and anxiety associated with cancer.
They may feel fatigued and have difficulty sleeping. By making certain changes in their lifestyle they can well manage their health condition.
Many cancer care units encourage cancer patients and survivors to engage themselves in different hobbies that give meaning to their life. Painting and music are used as cancer therapy to make the cancer patient feel better.
They either sing or listen to music they love and some are encouraged to even write songs. Art therapy promotes relaxation and reduces anxiety. Art therapy in the form of painting explores their imagination.
It helps the patient to express themselves without having great talent in art. The individual feels positive and can express their feelings in a healthy way. The cancer survivor gets a different perspective on life and their anxiety and fear get reduced. It helps them to explore the beauty of life.
Note: 
Cancer is a journey filled with many hurdles. To overcome the difficulties the individual must be physically and mentally strong. To regain the strength they need to incorporate healthy habits in their lifestyle.
Well-balanced nutrition and well-knit physical activity can help them to achieve their goal. It is a tough journey and to remain strong enough to handle the different issues associated with it they need a healthy lifestyle. They must not indulge themselves in unhealthy behavior to prevent the worse outcome of the disease.
Practicing yoga under a certified trainer will help them to relax mentally and bring a positive attitude towards life. It further helps to fight the side-effects of treatment. It is of utmost importance for a cancer patient and a survivor to maintain healthy body weight.
It aids in lowering the risk of certain cancers. By incorporating a daily exercise routine helps in improving the bone density, enhance flexibility and balance, build muscle tone, and keeps the joints healthy.
Living healthier lifestyle aids in achieving a better mood, remain physically and mentally active, recover more quickly, and improve the quality of life.